Susan & Robert Rovner
Susan and Robert Rovner are a Hollywood power couple with careers in television spanning over two decades.

Susan is currently Chairman, Entertainment Content for NBCUniversal's Television and Streaming division where she is in charge of creative strategy across all of NBCU's broadcast, cable and streaming platforms as well as first run syndication. She began her storied career as an agent at ICM, then segued into development, first in TV movies then moving to drama series development at Warner Brothers, where she ultimately rose to the role of President of Warner Bros. Television (WBTV).

During her 20-year career with WBTV, Rovner was instrumental in spearheading the company's creative expansion while maintaining its position as an industry leader in production for the broadcast marketplace. During her tenure at the Studio, Rovner worked closely with highly influential producers such as Greg Berlanti, J.J. Abrams, Ava DuVernay, John Wells, Elizabeth Banks, Roberto Aguirre-Sacasa and Mindy Kaling among others, while helping to develop dozens of hit shows including "Gossip Girl," "Supernatural," "The Mentalist," and "The Vampire Diaries." In total, Susan developed or oversaw 18 series that reached the 100-episode milestone.

Among Susan's many accomplishments, she was honored in 2010 and 2017 by Girls Inc., where she has worked as a mentor and a fundraiser. She was also awarded the 2017 "Dream Keeper Award" from "I Have a Dream" Foundation and the 2019 Spirit of Humanity Award from Jewish Family Services. She is a graduate of Barnard University.

Robert is Executive Producer and Co-Showrunner of the CW's "Supergirl," which recently hit its 100-episode milestone and is the longest running female lead Superhero show in TV history. Rovner began his professional career in the mailroom at Hearst Entertainment, then segued into TV movie development. With his former writing and producing partner, Rovner spearheaded UK mega-producer ITV/Granada Media's TV movie division in the US, writing two movies for them and setting up over 50 hours of network and cable programming.

In 2000, Rovner abandoned television movies to pursue series writing, landing a staff writer job on Joel Silver's "Freedom." From there, he produced the pilot "Eastwick," based on John Updike's "The Witches of Eastwick" for FOX, and the pilot "Speed," based on the feature film. Since then, Rovner has worked exclusively in TV series, writing on such series as "Dallas," "American Dreams," and "Crossing Jordan," where he served as executive producer and showrunner in its final season. He was also executive producer and showrunner on the Shonda Rhimes hit, "Private Practice." Rovner is a graduate of Boston University and later matriculated for his law degree at UCLA School of Law.

Susan and Robert have been married since 1996 and have three wonderful children.
Honor Susan & Robert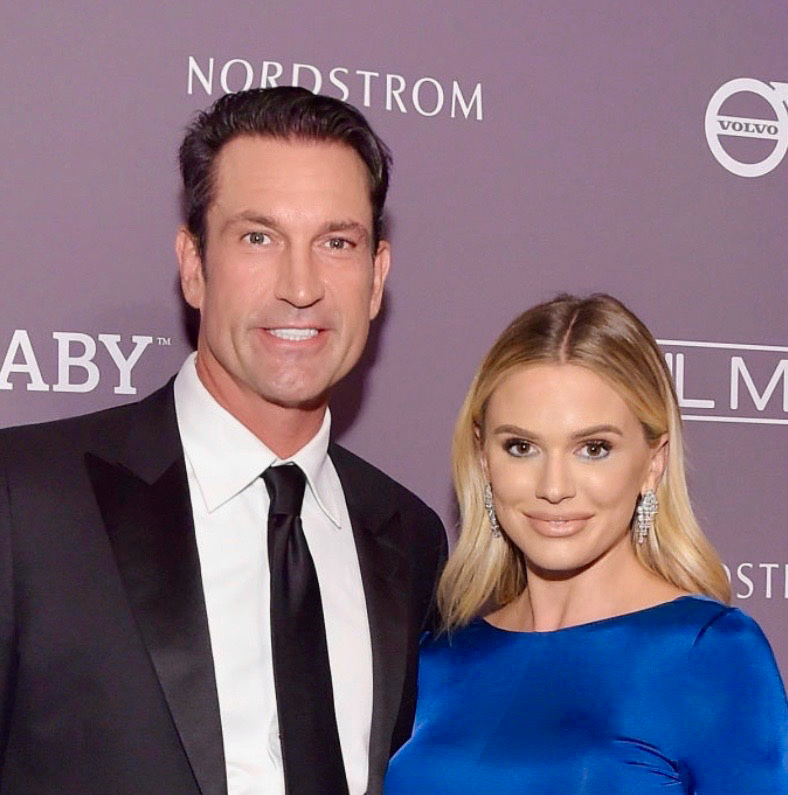 Chelsea & Kevin Washington
Kevin is an active member on the Board of Directors for his family-owned businesses, the Washington Companies, and an investor across the technology, consumer and real estate sectors. Kevin started his career with the asset management firm Batchelder & Partners in San Diego and subsequently worked at family-owned Montana Rail Link Inc., the largest privately-owned railroad in America. He is a founding partner of Aviation Partners in Seattle, which produces blended winglet technology for Boeing and several private aircraft manufacturers.

Chelsea is a proud member of the "Women's Philanthropy Circle" at the Cayton Children's Museum. For the last several years, Chelsea has been dedicated to enriching the lives of children through her work with Baby2Baby, her children's schools and her involvement in significant charity efforts. Prior to her current community leadership roles, she was a professional model for 15 years.

Together, Kevin and Chelsea's philanthropic leadership and commitment to giving back is transforming and strengthening nonprofits serving children, youth, young families and veterans. They, along with their three children, are the naming underwriters of the Art Studio at the Cayton Children's Museum and have established The Kevin & Chelsea Washington Arts Access Fund to increase access to the arts. Kevin and Chelsea also hold advisory and leadership positions at the Boys and Girls Club of Montana, Team Rubicon and Baby2Baby. They both give passionately and are passing down the lessons of social responsibility and civic engagement to their young children.
Honor Chelsea & Kevin
Justin Willman
Host
Justin is the star and creator of the hit Netflix original series Magic for Humans. He's a regular guest on The Tonight Show, Ellen, and Conan. His online videos have logged over a 100 million views. And one time he performed at the White House for the Obama family.

The L.A. Times calls him, "A new breed of comic who's making magic cool again for grown-ups. " Playboy dubbed him, "The freshest and funniest magician working today." Time Out says his live show, "Has to be seen to be disbelieved."

Justin was born in St. Louis, lives in Los Angeles, and does not own a rabbit.